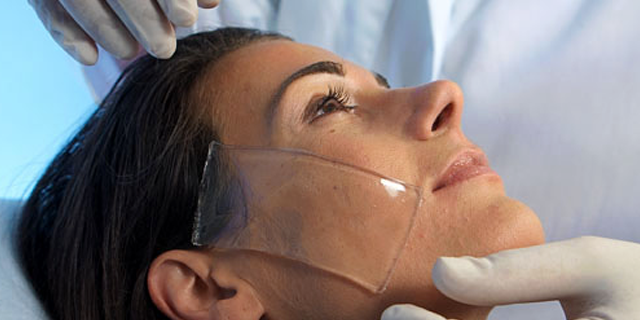 In order to reduce the effects of the sun, aging and some skin disorders, many cosmetic surgery practices have begun using laser skin resurfacing.
These procedures are effective, convenient and safe. The common term for Laser skin rejuvenation is "laser peel" during which damaged outer skin layers are removed, thus stimulating new skin cells development. The results can be smoother, healthier-looking and younger looking skin.
Who could use laser skin resurfacing?
The use of laser on the skin is indicated on patients who have the following skin conditions:
Sun damage
Wrinkles
Discoloration
Acne scars
Surface imperfections
The ideal patient is one who has realistic expectations and is open to discussing any laser skin concerns.
The Resurfacing Procedure
Treatments with lasers are performed in an outpatient setting, usually the physician's office. They can be done by the physician or by a trained and certified professional called an, "esthetitician". Anesthesia is local, complimented with sedatives. If the treatments are on the face, the patient's eyes will be protected with eyecups. Often Invotec's Swiss Therapy® sheeting is used over the operation site. The time it takes for the procedures is tied to the amount of surface being treated. These treatments take from ½ hour to up to 2 hours.
Risks
These are medical procedures, thus, there is some risk. This can include infection, scarring or permanent changes to pigmentation. Always discuss risks with your healthcare provider prior to the treatments.
Costs
Costs should be discussed with your healthcare provider prior to the procedure(s).
There are many styles of lasers utilized in Cosmetic Procedures. The primary energy used involves light energy. This does generate some heat. Some laser devices have a coolant attachment mounted on their handpieces. A widespread used alternative to this ancillary equipment, supplied by Invotec International, is Swiss Therapy™ Sheeting. This water-based pad is placed over the area and the laser light is projected through it. Swiss Therapy sheeting provides the patient a local cooling anesthetic effect along with keeping down swelling and redness. Often the cosmetic professional will send sheeting home with the patient to provide post treatment comfort.
Types of Lasers
Carbon Dioxide (C02)
The laser providing the highest intensity laser treatment currently available is called the C02 laser. By using its heat generating energy to restrict the collagen bands found below the skin, this laser causes the skin surface to appear tighter and smoother. It also is used in scar, birthmark and wart removal, along with treating wrinkles.
Erbium Lasers
This device is considered more precise than the more powerful laser. It can remove thinner skin layers. Its primary advantage is its reduced risk of permanent changes to natural skin pigmentation, as can occur in darker skin individuals. Erbium lasers also offer patients a shorter healing time.
Fraxel® Lasers
This type of laser offers a different treatment regime than the other types. It is considered non-evasive thus, there should be very few post treatment side effects or discomfort. This device must be used in a treatment schedule where a series of visits, over weeks or months, are needed in order to reach the desired result.
Who uses these devices?
Usually physicians and surgeons acquire lasers for use in skin resurfacing. Cosmetic surgery is performed by dermatologists, plastic surgeons, ENT Surgeons trained in facial plastic procedures, gynecologists and other physicians. Esthetiticians are trained technician who can use lasers to perform skin-resurfacing treatments.